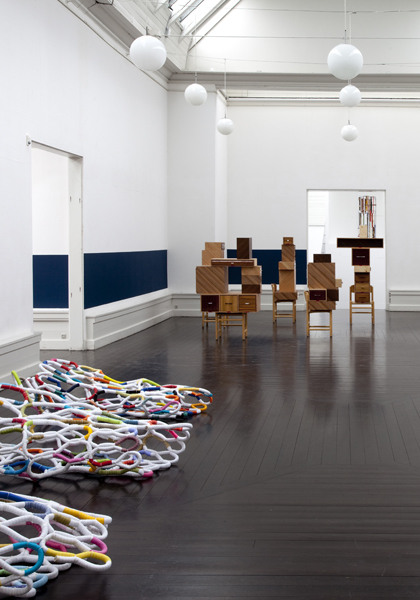 OVERLAP – an exhibition about Art and Design.
Curator of the exhibition OVERLAP, in collaboration with artist Jørgen Carlo Larsen. Den Frie Udstillingsbygning 2011. The curation of the exhibition was awarded by the Danish Arts Foundation Committee for Crafts and Design.

OVERLAP - en udstilling om kunst og design.
Kurator i samarbejde med billedkunstner Jørgen Carlo Larsen på udstillingen OVERLAP, Den Frie Udstillingsbygning 2011. Kurateringen af udstillingen blev præmieret af Statens Kunstfonds Udvalg for Kunsthåndværk og Design.